A few days ago, Jarrad and I jumped in a car and drove to the cliff tops to  whip up something special. What resulted was super tasty, something I'd been thinking about but hadn't given it a crack… until now! Gypsy pork cooked over coals with a sauce made of turkish figs, whiskey and all sorts of other goodies. I cooked up some pumpkin too and served that with some pomegranate molasses and lime. Jarrad the legend took some awesome photos of it all going down, check them out below- and then scroll to the bottom for my recipe!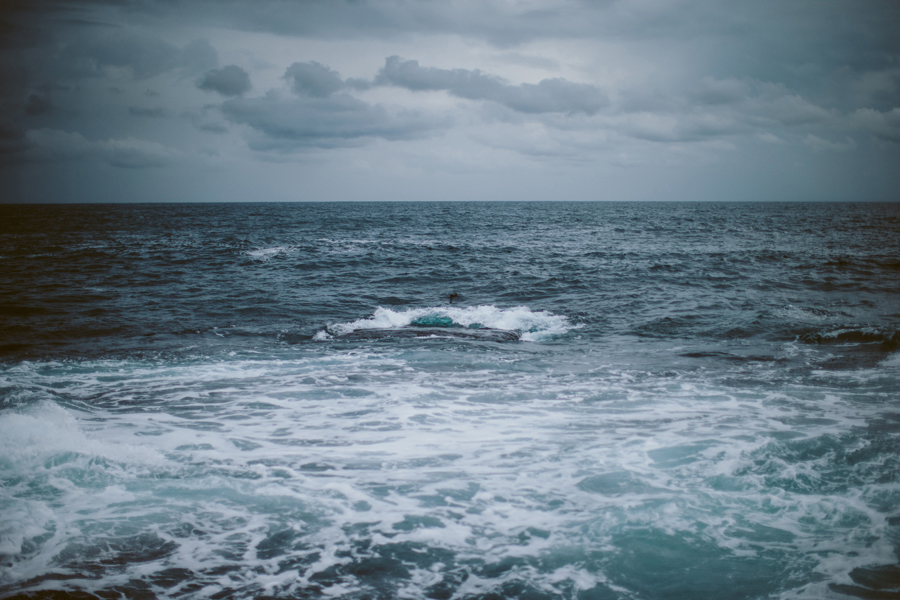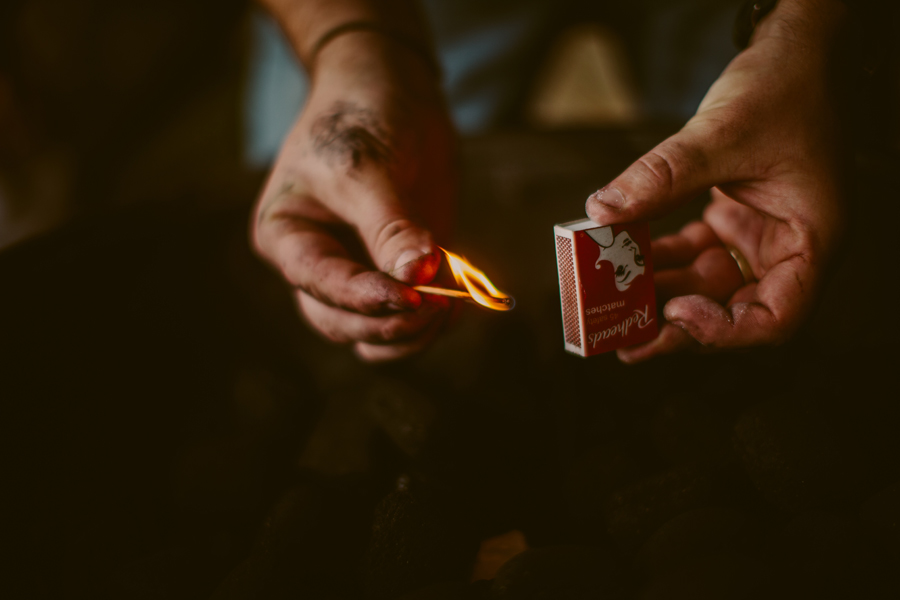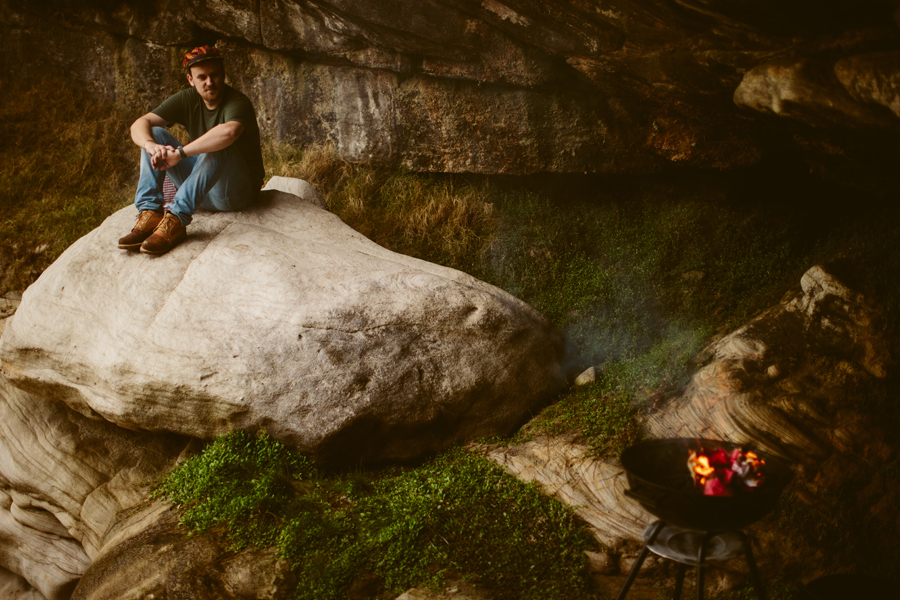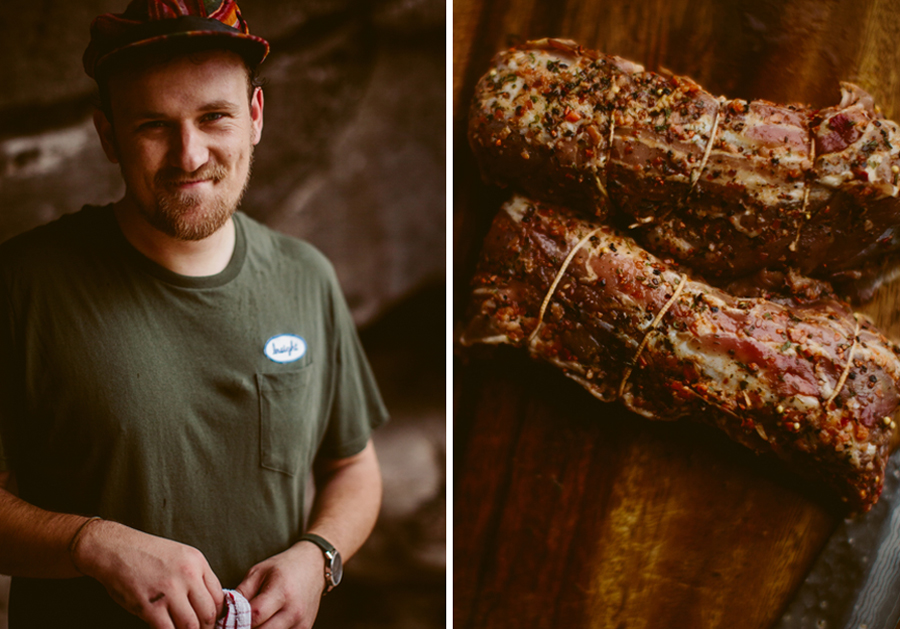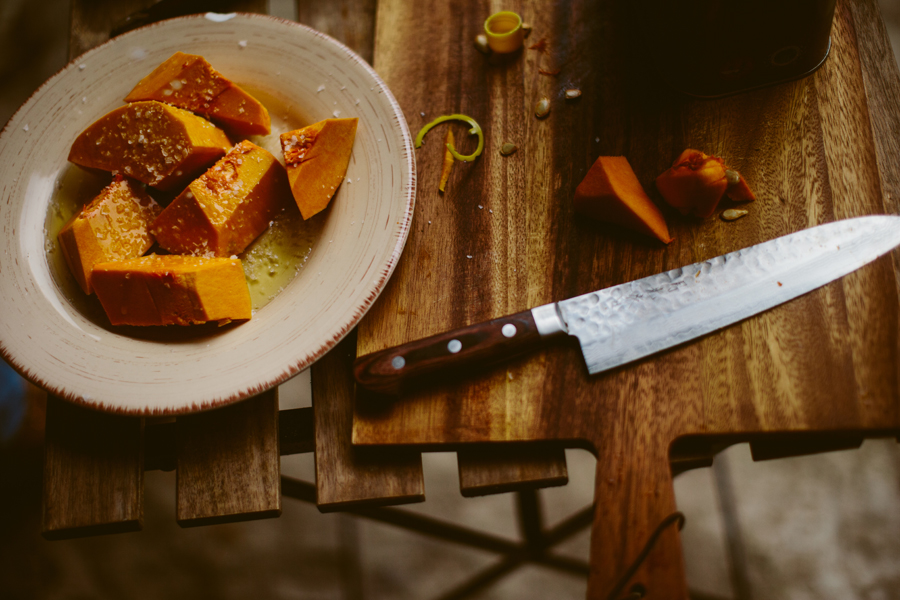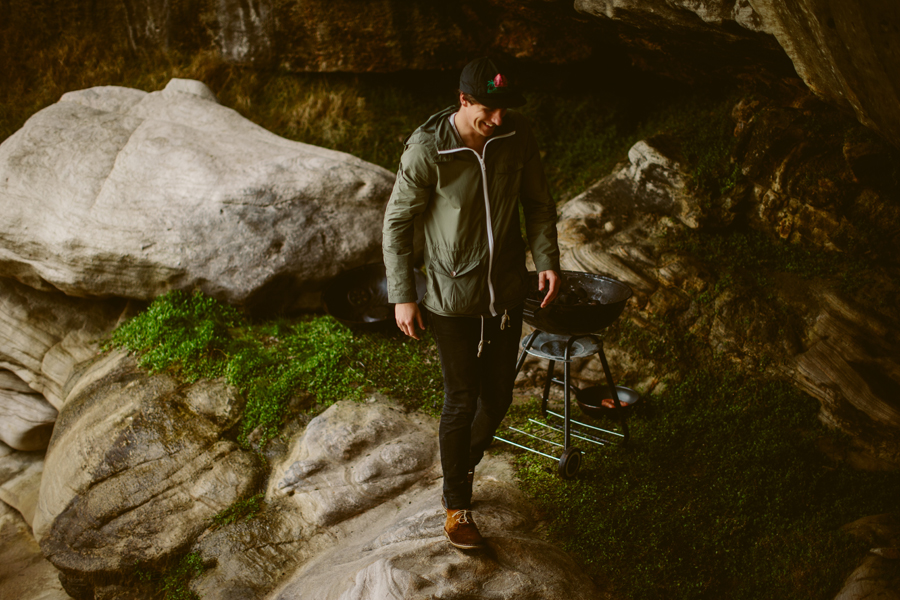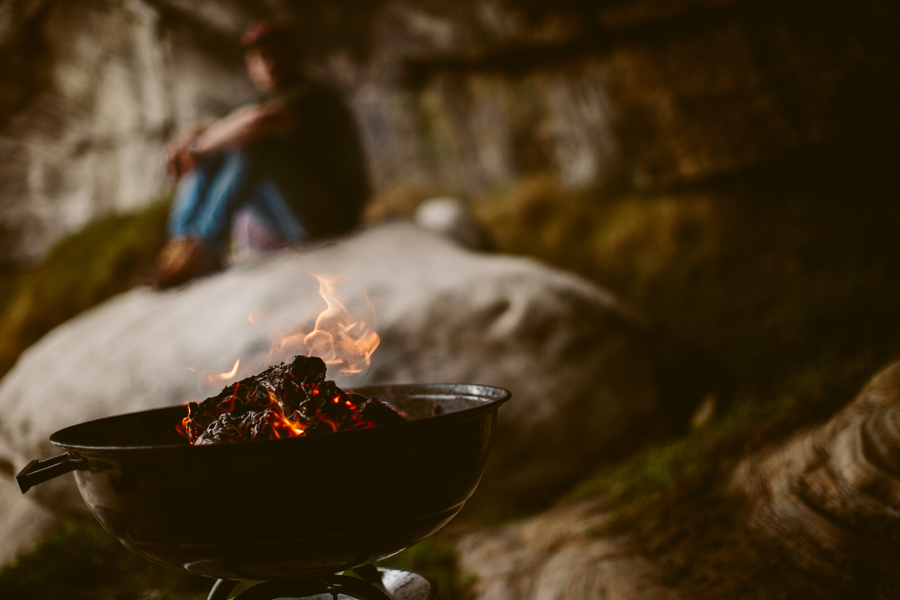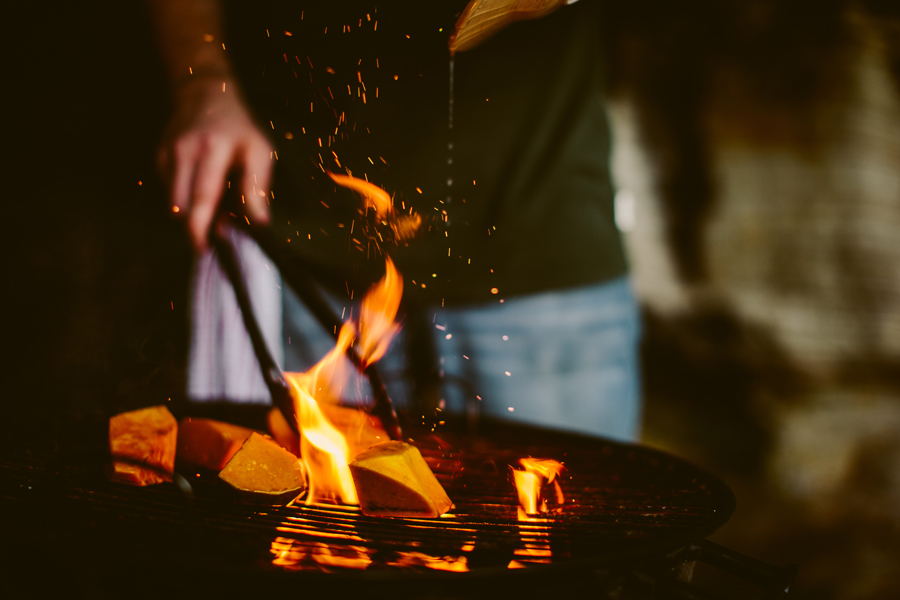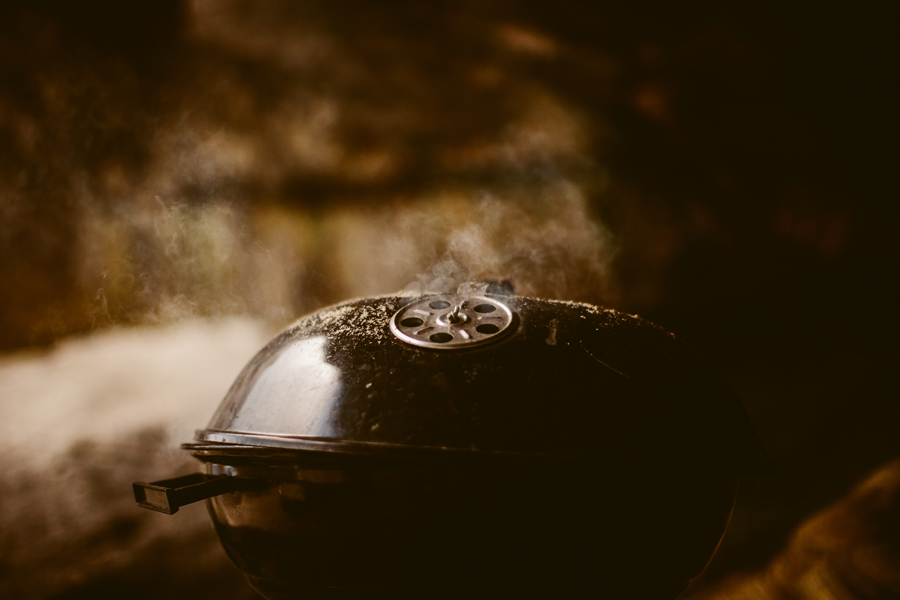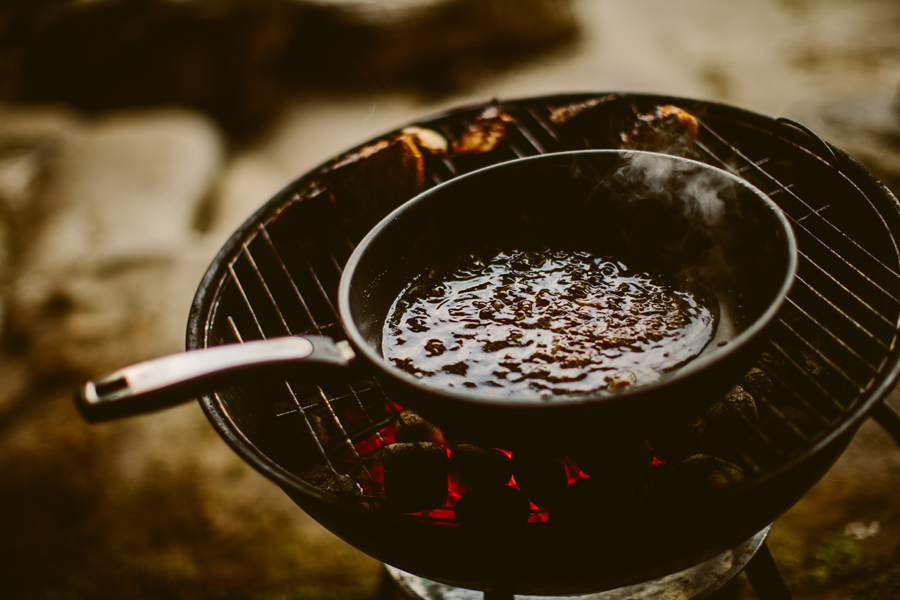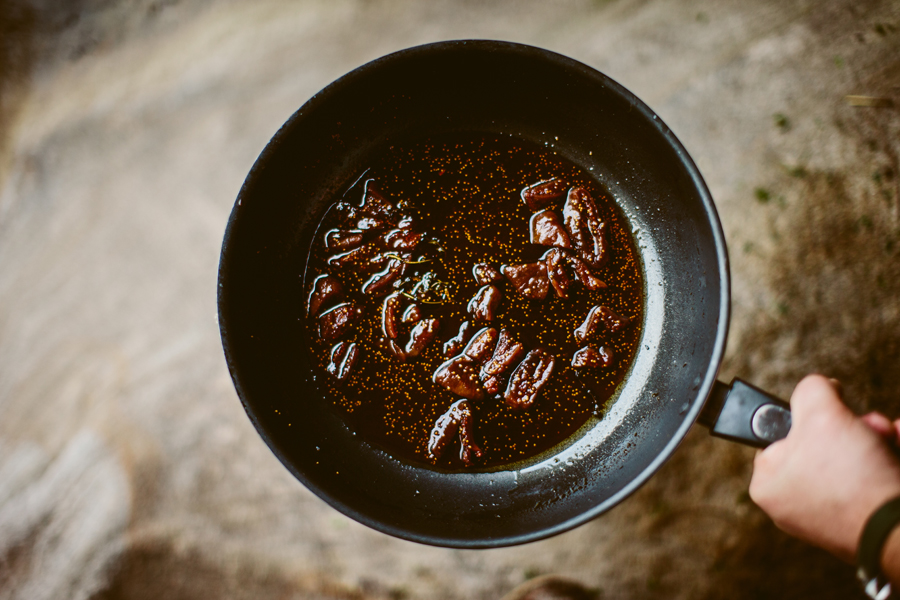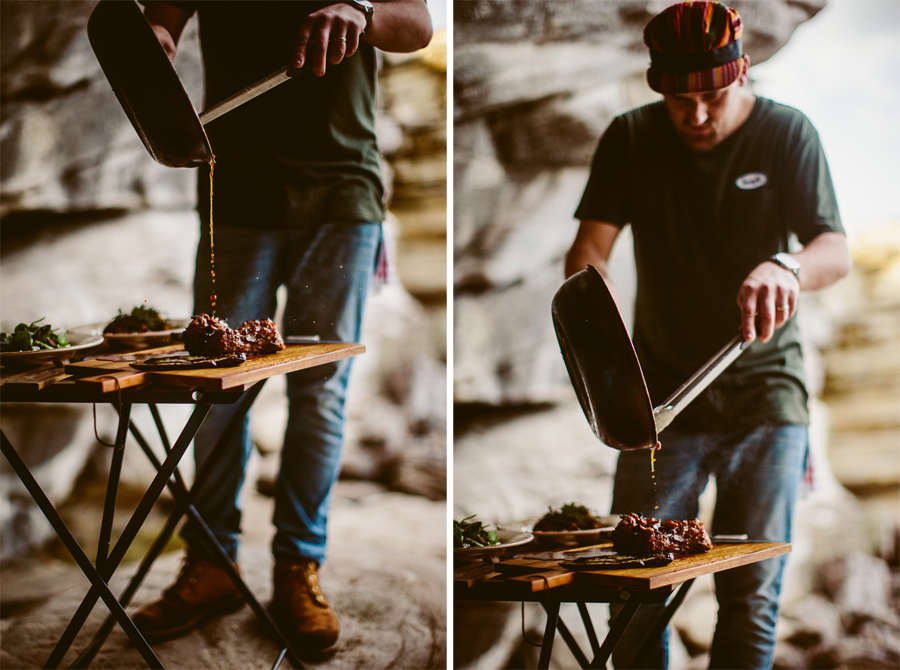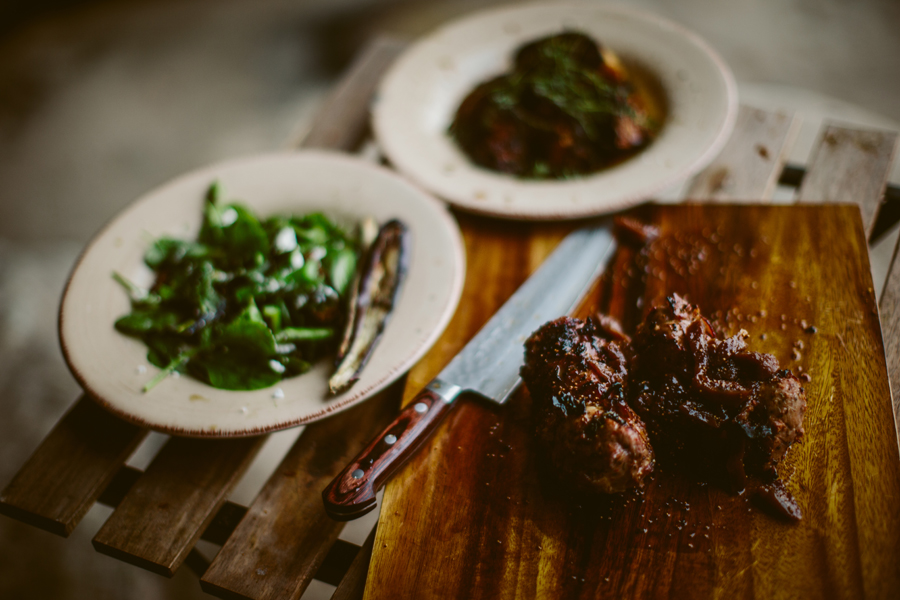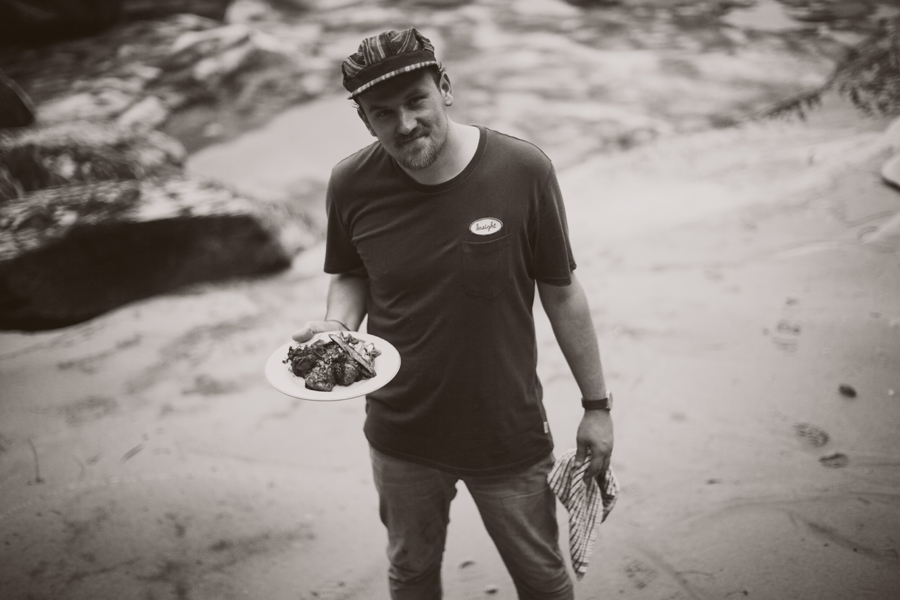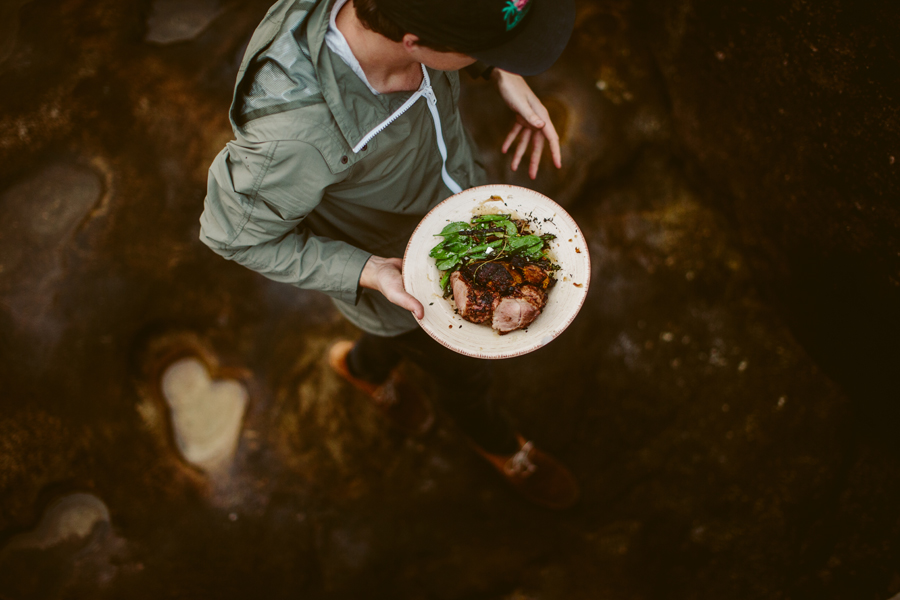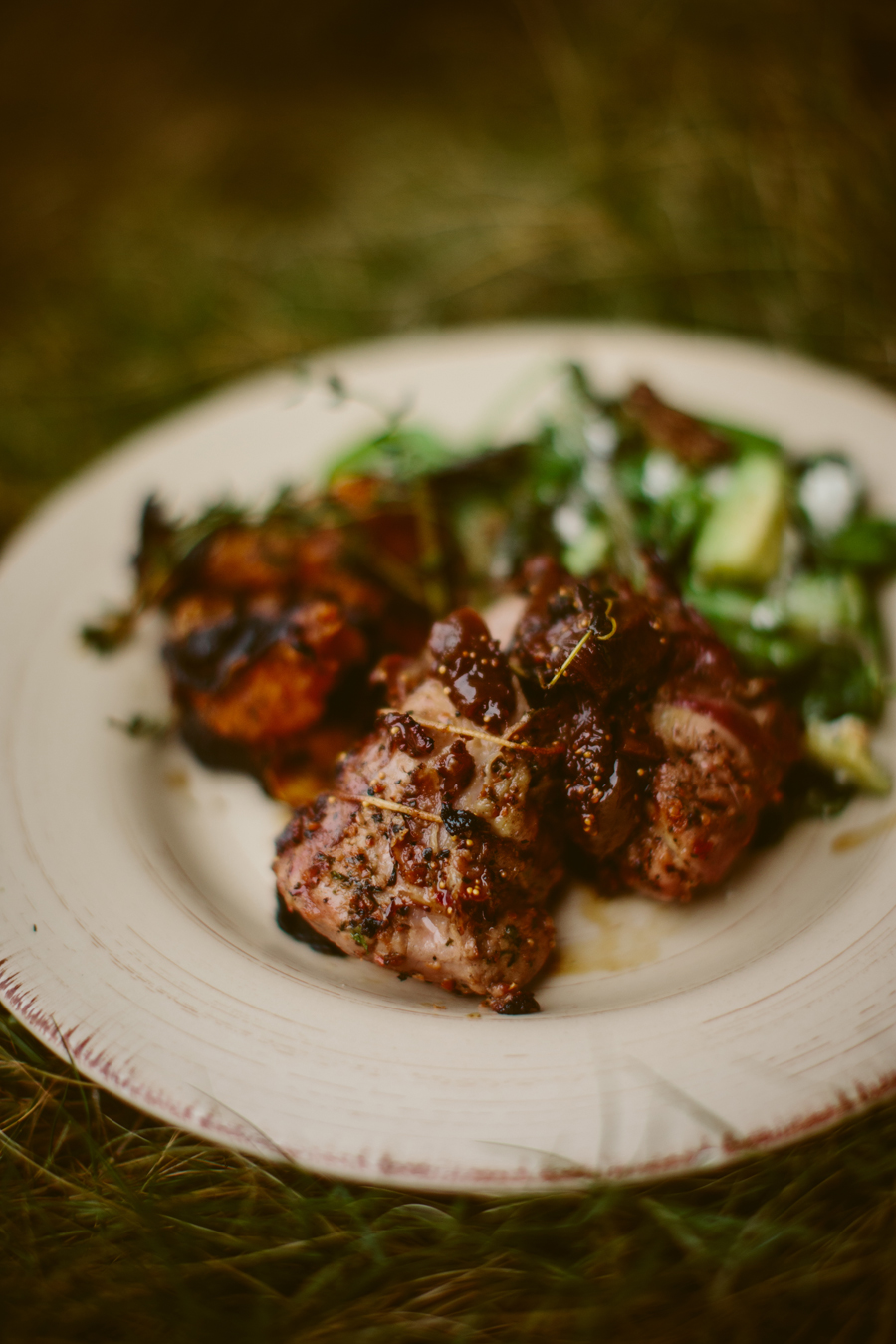 Recipe
ingredients-
pork loin, beaten/rolled.
marinade- garlic, paprika, lime, mustard seed, ginger, fennel seed.
Sauce- Turkish figs, ardbeg whiskey, chicken stock, brown sugar, quince paste, apple cider vinegar, juniper berries, fresh  thyme.
pumpkin- jap, whole, pomegranate molasses, olive oil, lime and salt.
I made a salad too, it had- asparagus, watercress mint, okra, some more of those turkish figs, goat cheese, avocado and some grilled eggplant (though there isn't many photos of the salad… its a salad)
method-
Heat up your bbq. you could use gas for sure, but charcoal is supreme for flavour.
start with the pumpkin, have it right over the heat, those charred edges turn bitter, and when doused in that sweet molasses its heaven.
work on the sauce now, time is the your friend here. load it up with everything at once, and just cook it low and slow until those figs break right down. the smell should be on point after about 15 minutes.
The pork will cook fairly quickly, even away from the direct heat. If you are using gas, turn it down to one burner, and if charcoal, try to load it up at the start so you dont have a tonne of heat left at this point (maybe 20 minutes total).
Close the lid on the pork and let that smoke do its thing, and quickly whip together that salad.
Throw it all on a plate when the pork is done, but not overdone!
Chow down and enjoy 🙂